SUPER ANTIFREEZE XL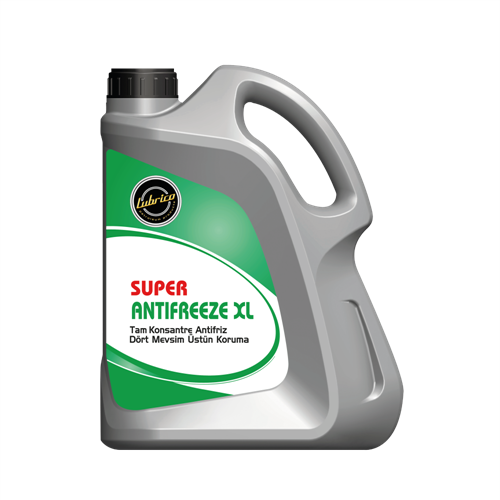 LUBRICO SUPER ANTIFREEZE XL is a high quality ethylene glycol based coolant formulated with special additives for use in all seasons in the cooling systems of gasoline and diesel vehicles. It prevents freezing of radiator water in cold climates and prevents boiling of radiator water in hot climates with its special formulation.
FEATURES AND BENEFITS
Compatible with all cooling system parts and sealing elements.
Protects the cooling system against rust and corrosion.
Prevents formation of electrolyze. Thus, ensures longevity and high performance of the cooling system.
THE MEET SPECIFICATIONS AND APPROVALS
BS 6580 (GB) FW HEFT R 443 (D) Afnor R (D) Afnor R15/601 ASTM D 3306 and 4985, SAE J 1034 (1), JIS K2234 (1) (J) KSM 2142 (K) NATO S 759, CUNA NC 956-16 (I) UNE 26361-88 (E) EMPA (CH) E/L 1415 c MIL Italy
MIXTURE TABLE
| | | |
| --- | --- | --- |
| ANTIFREEZE | WATER | PROTECTION DEGREE, ⁰C |
| 1 unit | 2 units | -18 ⁰C |
| 1 unit | 1½unit | -28 ⁰C |
| 1 unit | 1 unit | -37 ⁰C |
Packaging Types