TOP GEAR ATF DX III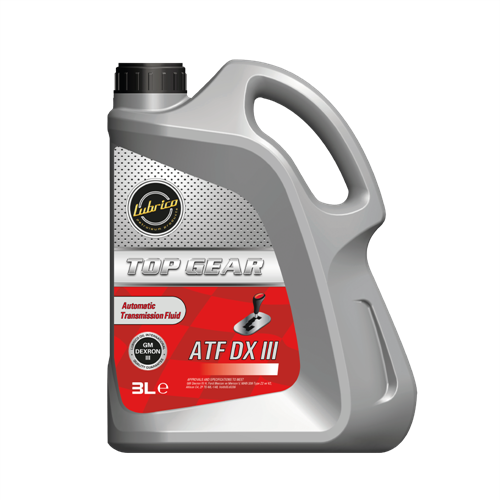 LUBRICO TOP GEAR ATF DX automatic transmission oil developed to meet the needs of today's electronically controlled transmission systems where challenging conditions increased such as high operation temperatures. Suitable for use in automatic transmissions, electronically controlled transmissions and hydraulic steering systems of passenger and commercial vehicles requiring oils which meet the GM Dexron IIIG and Ford Mercon specifications. It can also be used in hydraulic power systems when recommended by the equipment manufacturer.
FEATURES AND BENEFITS
Extends life of automatic transmission by superior quality anti rust, corrosion and oxidation additives within its composition.
Minimizes friction at wide operation temperature ranges, distributes the heat and provides perfect operation during gear shifting.
Meets engine manufacturers' expectations at the highest level by its electronic control and outstanding power transmission properties.
THE MEET SPECIFICATIONS AND APPROVALS
GM Dexron III H, Ford Mercon ve Mercon V, MAN 339 Type Z2 ve V2, Allison C4, ZF TE-ML-14B, Voith55.6336
Packaging Types