TITANIUM C5 15W/40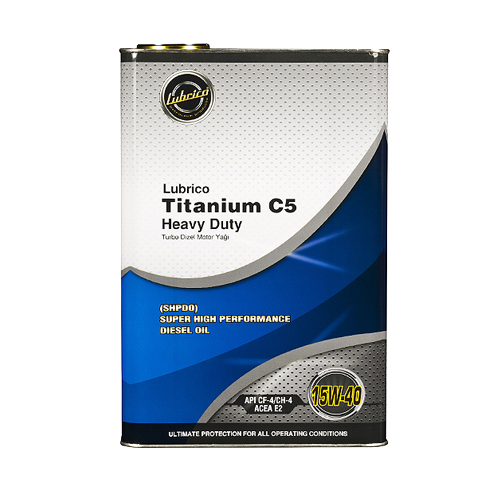 LUBRICO TITANIUM C5 15W/40 is a high-quality diesel engine oil created with the perfect combination of modern technology additives and high quality base oils. It fulfills the lubrication duty of natural suction or turbo charged diesel vehicles and heavy machinery operating under heavy conditions. It also provides superior protection on high mileage vehicles.
FEATURES AND BENEFITS
Protects the engine against abrasion during the first operation.
Enhanced additive system ensures the engine parts to remain cleaner and extends life of parts.
High thermal stability and minimizes formation of soot and residues.
THE MEET SPECIFICATIONS AND APPROVALS
API CH-4/SL, ACEA E7-04, MB 228.3, Volvo VDS-3, MAN 3275, MTU Type II, Renault Trucks RLD-2, Mack EO-N / EO-M PLUS, Cummins CES 20077 / 76, Detroit Diesel 93K215, Caterpillar ECF-1-a
Packaging Types