TITANIUM GR-6 5W/30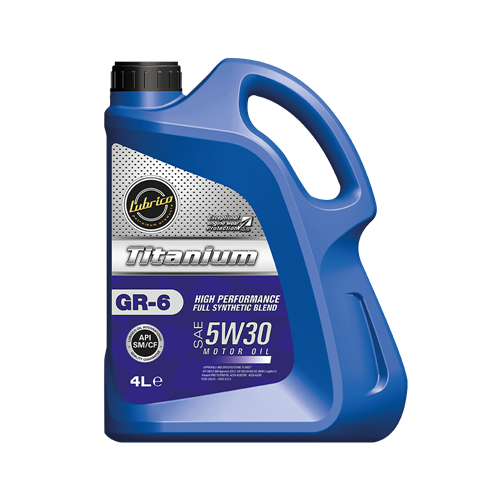 LUBRICO TITANIUM GR-6 5W/30 is a full synthetic engine oil that is prepared by synthetic base oils and high-tech performance additive packets and can be used in all seasons. It is suitable for all vehicles work with LPG, gasoline and diesel. It forms an extra protection layer against to abrasion by bonding to surface of engines with smart molecules it contains and it does not lose performance at any conditions. It has a high viscosity index and high tear resistance.It prevents the formation of residue, soot, varnish and deposit.
FEATURES AND BENEFITS
Ensures fuel economy.
Provides high engine performance by decreasing friction.
High thermal stability and perfect protection against oxidation.
Provides perfect residue, soot and deposit control.
Protects the engine against abrasion by ensuring fast lubrication of engine parts during the initial operation thanks to its excellent fluidity under cold weather conditions
Decreases oil consumption thanks to its low volatility and thus, helps to reduce hydrocarbon pollution.
THE MEET SPECIFICATIONS AND APPROVALS
API SM/CF, MB-Approval 229.3, VW 502.00/505.00, BMW Longlife-01, Renault RN0710/RN0700, ACEA A3/B3/B4, ACEA A5/B5, FORD VOLVO - FORD 913 D
Packaging Types