TITANIUM GT-4 15W/40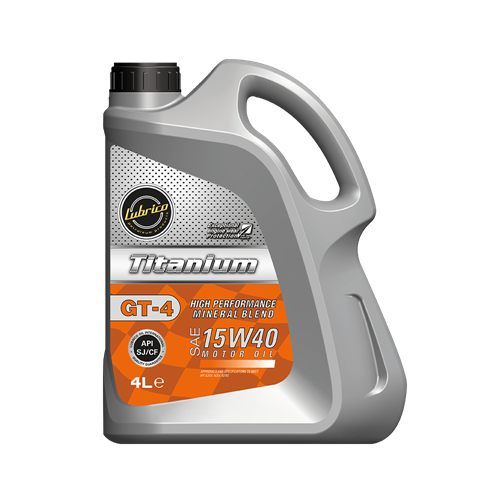 LUBRICO TITANIUM GT-4 15W/40 is the engine oil that completely meets the lubrication requirements of passenger and light commercial vehicles with gasoline and diesel engines. It is also ideal for high mileage vehicles thanks to its special additive combination.
FEATURES AND BENEFITS
Its active cleaning capability keeps formation of deposit and mud under control and keeps the engine clean.
Doesn't lose its protection thanks to its stable film resistance even under heavy operation conditions.
Maintains its properties with high oxidation stability until the next oil change.
Provides effective protection especially in high mileage vehicles.
Ensures smooth operation of the engine for four seasons with high viscosity index.
THE MEET SPECIFICATIONS AND APPROVALS
API SJ/CF, ACEA A2/B2
Packaging Types