TOP GEAR EP 85W/140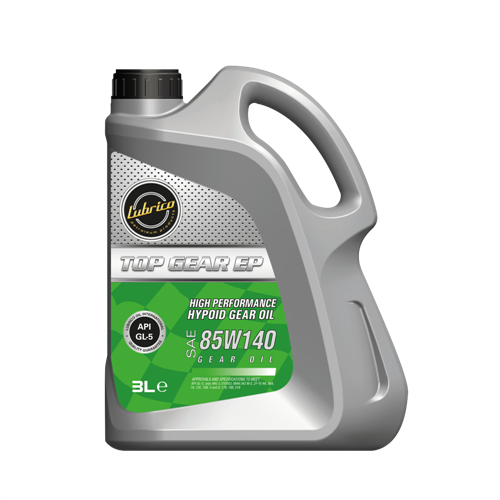 LUBRICO TOP GEAR G-4 85W/140 is high performance automotive gear oils developed in order to be used for transmission, differential gear ant axles operated under medium and heavy conditions. Provides effective protection against abrasion which may occur under heavy operation conditions thanks to its special formula.
FEATURES AND BENEFITS
Provides effective protection against high speed/ low torque and low speed / high torque abrasions thanks to its high load carrying capacity.
Increases operation efficiency by preventing formation of residues thanks to high thermal and oxidation stability.
Provides long service life by keeping rust, corrosion and foam formation under control due to specially developed formula.
THE MEET SPECIFICATIONS AND APPROVALS
API GL-5, (eqv. MIL-L-2105D), MAN 342 M-2, ZF-TE-ML 05A, 7A, 12E, 16B, C and D, 17B, 19B, 21B
Packaging Types