LITHIUM CLX GREASE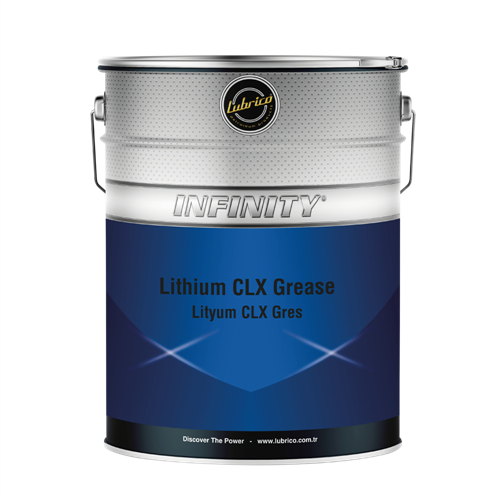 LUBRICO LITHIUM CLX GREASE high quality base oils and additives are formulated to work and contain lithium complex soap grease containing especially heavy impact resistant extreme pressure (EP) and anti-wear /AW) additives. It has been developed for use at all lubrication points where high temperature and pressure are required and high resistance to water is desired. It can be used in automotive and industrial applications, bearings and roller and universal connections and chassis. It is suitable for working machines, tractors and all agricultural machines, stationary and mobile cranes, trucks, truck tractors, rock crushers. Also recommended for marine, paper and sugar machines, wet part bearings and mining industry applications.
FEATURES AND BENEFITS
Helps provide proper lubrication and protection even in the most demanding environments.
It can be used safely including high temperatures.
Minimizes the maintenance costs by decreasing the wear thanks to the EP high pressure additive it contains. It is capable of carrying heavy loads.
Packaging Types