ROYAL OEM-2 15W40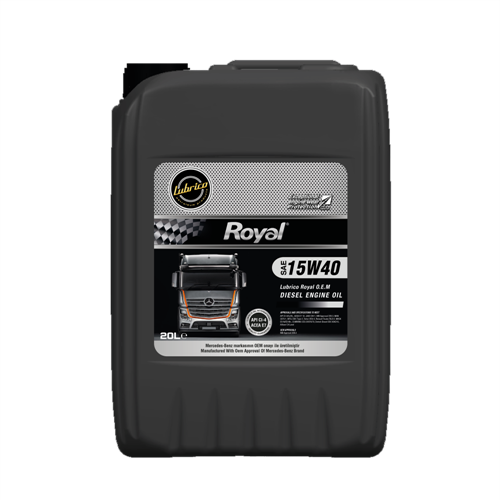 ROYAL OEM-2 15W/40 is heavy duty engine oil that extends the working life of diesel engines operating under severe conditions. It is produced with special base oil and additives to extend the oil change interval of the engineand reduce oil and fuel consumption.
FEATURES AND BENEFITS
It protects engine parts against wear during start up.
Its advanced additive package keeps engine parts cleaner, so extends engine service life.
Its active cleaning feature controls sludge and deposit formation, thus keeps the engine parts clean and reduces maintenance cost.
THE MEET SPECIFICATIONS AND APPROVALS
API CI-4/SJ/SL, ACEA E7-12, JASO DH-1, MB-Approval 228.3, MAN 3275-1, MTU, DDC Type 2, Volvo VDS-3, Renault Trucks RLD-2, MACK EO-N/EO-M+, CUMMINS CES 20076/78, Detroit Diesel DDC 93K215, Allison C4 Level
OEM APPROVALS
MB Approval 228.3
Packaging Types