ROYAL OEM-3 10W40 DPF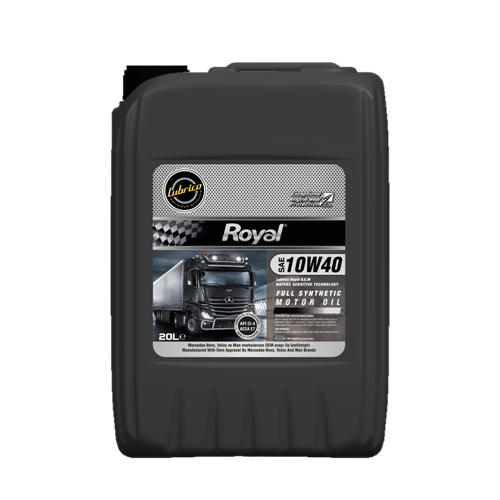 ROYAL OEM-3 10W/40 DPF (Diesel Particulate Filter) is formulated with special additives. It's been developed to provide effective protection in the new generation of heavy duty diesel engines. It is prepared with low ash additive packages to keep the performance obtained from the engine at maximum level for a longer period. It is long lasting fully synthetic diesel engine oil.
FEATURES AND BENEFITS
Its advanced additive technology provides excellent engine wear protection under extreme operating conditions and prolongs the engine life.
Its superior thermal and oxidation stability maintains its performance during the long oil drain interval that is recommended by the engine manufacturers.
Its active cleaning feature keeps engine parts clean and reduces maintenance cost.
THE MEET SPECIFICATIONS AND APPROVALS
API CI-4, ACEA E6/E7-12, MB-Approval 228.51/226.9, MAN M3477/M3271-1, Volvo VDS-3, Renault Trucks RLD-2/RXD/RGD, MTU Type 3.1, Deutz DQC-III-10 LA, Cummins CES 20076/77, Mack EO-N, JASO DH-2
OEM APPROVALS
MB Approval 228.51, MAN M3477, VOLVO VDS 3, Mack EO-N, Renault VI RLD-2
Packaging Types