ROYAL OEM 5W30 DPF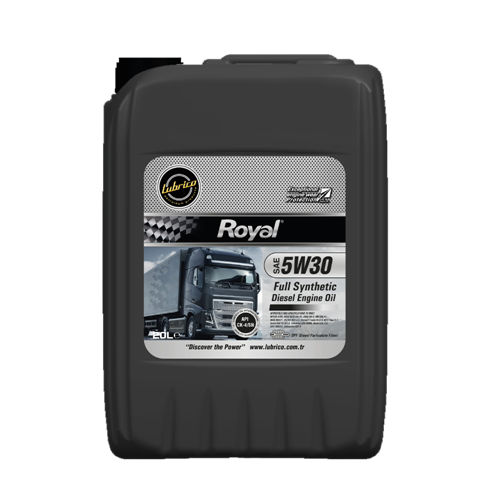 ROYAL OEM 5W/30 DPF is a high performance synthetic engine oil designed to help to provide excellent engine cleaning power, wear protection and ensure overall performance.
FEATURES AND BENEFITS
Protects the engine by resisting against corrosion and rust even in case of use of fuel containing high level of sulfur thanks to its specially developed formula.
Keeps the engine clean by keeping deposit and mud formation under control thanks to its active cleaning property.
Protects the engine against abrasion by ensuring fast lubrication of engine parts during the first operation thanks to its perfect fluidity under cold weather conditions.
THE MEET SPECIFICATIONS AND APPROVALS
API CK-4/SN, ACEA E6/E7/E9-16, JASO DH-2, MB 228.51, MAN M3677, VOLVO VDS-4.5, Renault Trucks RLD-3, MTU Type 3.1, Deutz DQC IV-18LA, Cummins CES 20086, Mack EOS-4.5, DDC 93K222, Caterpillar ECF-3
Packaging Types