TITANIUM MOTO EC-3 4T 20W/40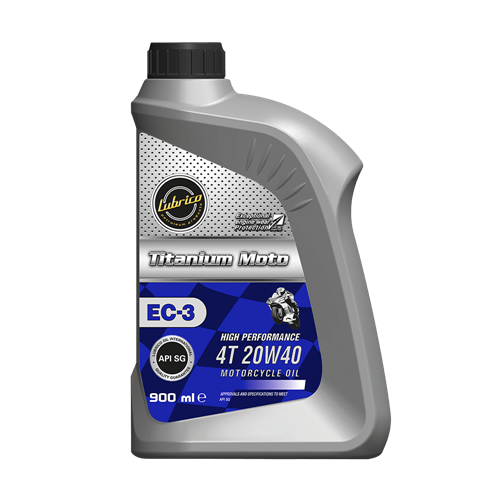 LUBRICO TITANIUM MOTO EC-3 4T 20W/40 is four stroke motorcycle oil formulated with quality base oils and additives being products of advanced technology. TITAN MOTO EC-3 4T 20W/40 is recommended for four seasons for four stroke motorcycles whose viscosity and performance level requirements are suitable.
FEATURES AND BENEFITS
Shows high performance at wide temperature ranges.
Helps to keep the engine clean by keeping formation of mud and residue under control thanks to its improved additive system.
Provides effective protection for the engine against corrosion, oxidation, rust and abrasion and prevents formation of foam.
THE MEET SPECIFICATIONS AND APPROVALS
API SG, JASO MA
Packaging Types