TITANIUM MOTO RC-6 4T 15W/40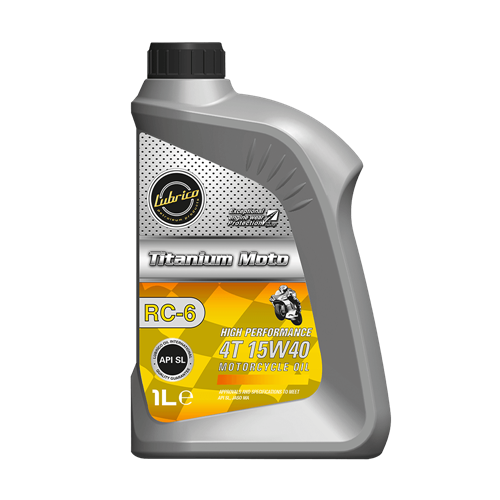 LUBRICO TITANIUM MOTO RC-6 4T 15W/50 is the motorcycle oil developed for four stroke engines showing high performance under all road and driving conditions. Specially formulated to meet needs of world's leading motorcycle manufacturers and to provide excellent protection under any operation condition. Titanium Moto RC-6 4T 15W/50 is recommended for four seasons for four stroke motorcycles whose viscosity and performance level requirements are suitable.
FEATURES AND BENEFITS
Provides high performance under all climate conditions and even under the heaviest operation conditions.
Prevents rupture of oil film by providing better film resistance thanks to its high viscosity index.
Provides maximum protection against abrasion which may occur during the first operation thanks to its easy fluidity capacity even at very low temperatures.
Maintains its performance during oil change period recommended by vehicle manufacturers thanks to its outstanding thermal and oxidation stability.
Keeps the engine clean by keeping formation of deposit and mud under control which appear at high temperatures thanks to the improved active cleaning capability.
THE MEET SPECIFICATIONS AND APPROVALS
API SL, JASO MA
Packaging Types