TITANIUM GR-5 5W40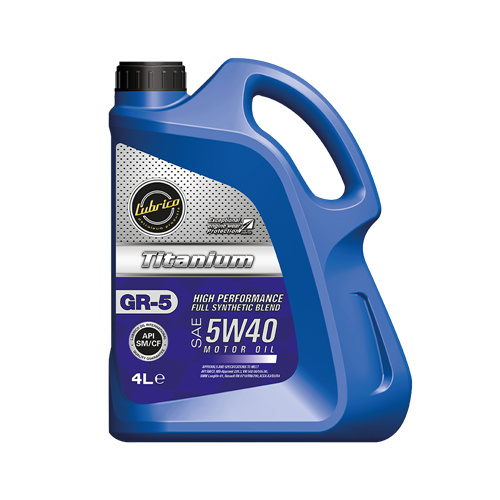 Technical Documents
LUBRICO TITANIUM GR-5 5W/40 is synthetic engine oil developed to meet the need for safe and long-lasting use of gasoline or diesel engine vehicles with the latest and modern technology.
FEATURES AND BENEFITS
It has high thermal stability and provides excellent protection against oxidation.
Provides excellent sediment, soot and deposit control
Protects the engine against abrasion by providing fast lubrication of engine parts during the first operation thanks to its excellent fluidity in cold weather conditions.
Its low volatility reduces oil consumption, thus helping to reduce hydrocarbon contamination.
THE MEET SPECIFICATIONS AND APPROVALS
API SM/CF, MB-Approval 229.3 VW 502.00/505.00 BMW Longlife- 01, Renault RN 0710/RN0700, ACEA A3/B3/B4
Packaging Types